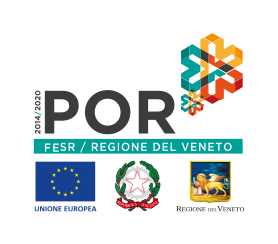 THE REGIONAL CALL FOR POR FESR 2014/2020 ACTION 3.3.4 SUB ACTION B MADE POSSIBLE THE BIRTH OF A NEW BUSINESS NETWORK: DOLOMITI JUNIOR CLUB.
The project financed by the Veneto Region aims to create, consolidate and promote tourism planning around the 'Dolomiti Junior Club' (DJC) network with the aim of increasing the tourism product linked to the 'family' product in Val di Zoldo and more generally in the Dolomites.
In general, the participating companies sought:
better management of the offer in the area in order to organize the different services according to the needs of families;
to create services and tourist packages designed specifically for this target;
promote and market them;
the creation of a web portal for our proposals and the translation into language of the individual sites;
the introduction of web services such as channel manager, booking engine for a more effective online sale;
a social communication campaign and in general a communication / promotion towards the target audience;
the purchase of goods and services from individual reticists conceived as important for the qualification of their own structure-service in a 'family' key.
The project is officially recognized by the Veneto Region and funded through a POR FESR 2014-2020 non-refundable contribution of € 190,648.61 against a total investment of € 381,297.21 supported by the founding companies of the business network..

In detail, the investments were supported by: Met srl 235.354,30 € - Cooperativa 13 maggio a r.l. 68.551,13 € - Mate srl 38.363,20 € - Valpiccola snc 10.786,72 € - ProDolomiti sas 17.239,00 € - La Bepi srl 6.000,00 € - C.elle Sport di Fontanive Fabrizio 5.002,86 €.